North Carolina Learning Collective (NCLC)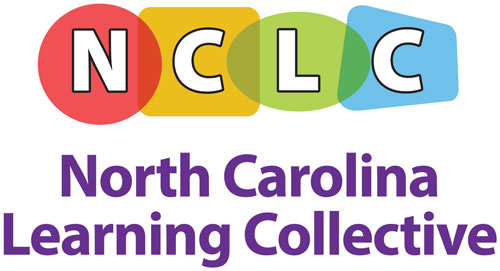 The North Carolina Learning Collective (NCLC) is an interdisciplinary collaboration among groups of health care professionals dedicated to improving the health and wellbeing of adults across North Carolina. NCLC was formed to provide opportunities to expand practice quality improvement and facilitate efforts focused on cardiac care, obesity, tobacco use and diabetes through team-based care and efficient use of health care technology. Fundamental to this collective is the use of public health practices to implement health systems change through the following:
policies on the reporting of national quality measures
adoption of systems change practices
education on the prevention of chronic diseases
NCLC partners include the North Carolina Division of Public Health, Alliant Quality, Medicaid, NC Area Health Education Centers, Community Care of NC, and American Heart Association.
Click on the links below to access archived webinars and resources.
Archived Webinars
Million Hearts 2022: Understanding the Links between Environmental Pollutant Exposure and Cardiovascular and Cerebrovascular Events
Speaker: Wayne Cascio, MD
Originally aired May 8, 2018
Incorporating the Essentials of Oral Health into the Primary Care Setting
Speaker: Davia Nickelson, DDS
Originally aired April 10, 2018
Pneumonia Knockout: Reducing Pneumonia Mortality and Readmissions
Speaker: Trish Vandersea, MPA
Originally aired March 13, 2018
A Population Health Approach to Reduce Cardiovascular Risk: Lessons from Heart Health Now
Speaker: Samuel Cykert, MD
Originally aired February 13, 2018
Advanced Care Planning in North Carolina: Creating Partnerships with your Patients
Speaker: Ben Blomberg, MD
Originally aired January 9, 2018
Final Count Down: Are you ready to report your Quality Payment Program Data (MIPS Data)?
Speaker: Donna Cohen, RN, BSN, CCM
Originally aired December 12, 2017
Type 2 Diabetes: New Paradigms in Care
Speaker: John Buse, MD, PhD
Originally aired November 14, 2017
Advances in Breast Cancer Screening
Speaker: Robert Smith, PhD; Cindy Herndon, PhD, RN, CNE
Originally aired October 10, 2017
Managing Hypertension: Getting to Goal
Speaker: Brian Forrest, MD
Originally aired August 8, 2017
Motivational Interviewing: Improving Medication Adherence
Speaker: Glenda Wrenn, MD
Originally aired July 11, 2017
North Carolina's Response to the Opioid Epidemic: Data, Policy and Practice
Speaker: Alan Dellapenna, Jr.
Originally aired June 13, 2017
Physical Activity: The Wonder Drug
Speaker: Sherée Vodicka, MA, RDN, LDN
Originally aired May 9, 2017
Using Antibiotics Wisely for Adult Patients in Primary Care
Speaker: Adrienne Mims, MD, MPH
Originally aired April 11, 2017
Understanding and Following Colorectal Cancer Screening Guidelines
Review current recommendations for colon cancer screening in average-risk adults age 50 and above.
Speaker: Robert A. Smith, MD
Originally aired March 7, 2017
Youth E-Cigarette Use Spikes 888% in NC: How to Convey the Dangers of E-Cigarettes
Learn the major findings on e-cigarettes from the Surgeon General's Report and discuss implications for policy and practice in NC.
Speaker: Sally Herndon, MPH
Originally aired February 22, 2017
Being Successful in the 2017 Quality Payment Program (QPP) System
Learn the activities required to participate in the Merit-Based Incentive Program (MIPS) successfully.
Speaker: Donna Cohen, RN, BSN, CCM, COHN-S
Originally aired January 10, 2017
Million Hearts: Tackling Tobacco in Your Clinic
Presented by the Million Hearts Smoking Cessation Affinity Group
Learn strategies for implementing evidence-based tobacco cessation counseling in health care settings.
Speaker: Erin McClain, MA, MPH
Originally aired October 26, 2016 at 1:00 PM EDT
Resources
Environmental Pollutants and Cardiovascular Health
Breast Cancer Screening
Antibiotic Stewardship
Colorectal Cancer Screening Resources
Should Clinicians Recommend E-cigarettes to Their Patients Who Smoke? No
Clinicians should not routinely recommend electronic nicotine delivery devices (ENDS), such as e-cigarettes, to their patients who smoke.
Article by Clare Meernik, MPH and Adam O. Goldstein, MD, MPH
To join NCLC or sign up for our mailing list, please send a message to Anna Bess Brown at anna.brown@dhhs.nc.gov